Thank you for your interest in employment with the Upazila Sikkha officer's office Job Circular in Bangladesh. We were sure that you will find the better information provided below. Upazila Sikkha office has circulated job circulars in recent times. This is your chance to share your story and connect with govt job field in our country. As a hoping for a job, you'll represent your skill and qualification. Please note that resumes/cv send directly to the headmaster.
You need to know before preparing for this job:
⦁ If you'd love to combine your work with your passion.
⦁ If you want to use your skills.
⦁ And if you'd love to work together with coworkers or teams.
Location:  KishoreGanj
Job Type: Govt Job
Application Deadline: 20 May 2022
You can see the job circular for Upazila Sikkha officer's office Job Circular 2022 in detail.
Upazila Sikkha officer's office Job Circular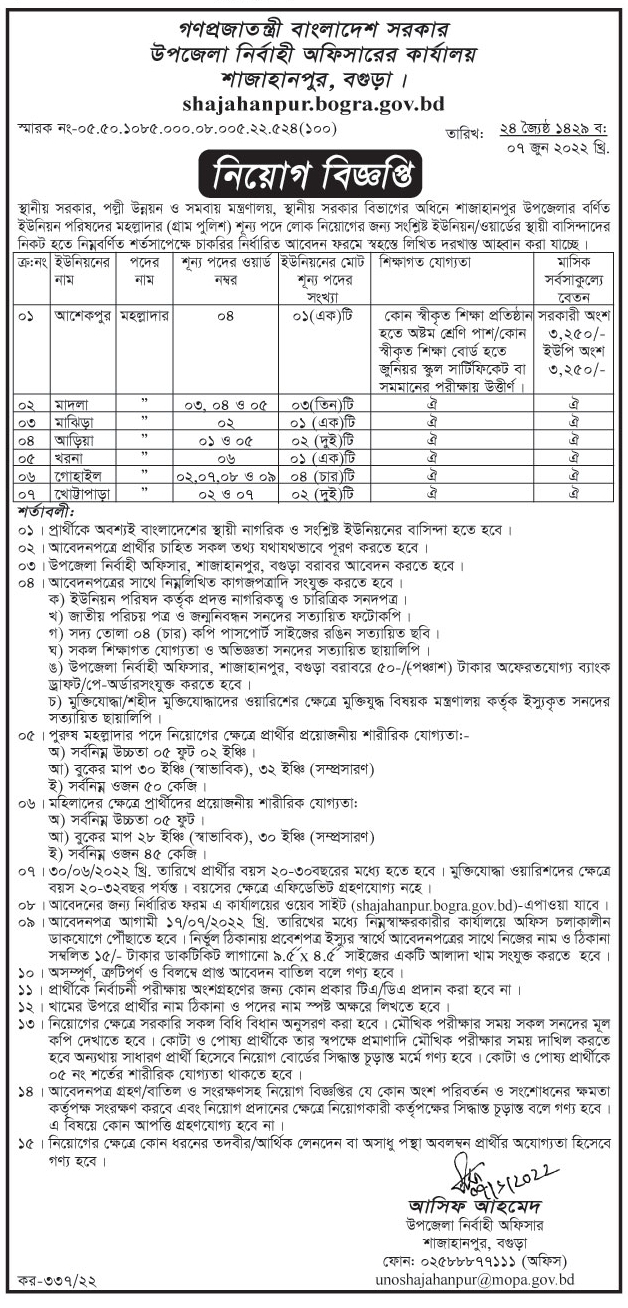 Application Deadline: 20 May 2022
FAQs:
I need a job.Please help?
Ans: If you avoid our job circular then I suggest you see post first.Then if you don't understand English please see "job circular for details"
This post about:
Upazila Sikkha officer's office Job Circular,Upazila Sikkha officer's office Job Circular 2022