2Ministry of Liberation War Affairs Job circular 2022 has been published by the authority.  Many unemployed people want to work in this government job. It's an important job Circular for unemployed people. Most of the unemployed people have completed graduation but they have not gotten a good job. This job circular brings out good news for unemployed graduate people. So, we can say that this job circular is very much important.
Advertisements
The Ministry of Liberation War Affairs (Bengali: মুক্তিযুদ্ধ বিষয়ক মন্ত্রণালয়) (abbreviated as MoLWA) is the ministry responsible for the preservation of war memorials and the welfare of Freedom Fighters. In 2016, the Bangladeshi cabinet rejected a proposal of the ministry to raise the retirement age of freedom fighters. Mozammel Haque called for a review of ties with Pakistan. If you want to join the field of MoLWA, you have to apply by 08 November 2022. 
The Ministry of Liberation war Job circular contains many categories. Many of these posts are honorable. Anyone can build his future to join this job. It's a great opportunity for unemployed people. To get the Ministry of Liberation war Job circular 2022 related to all information, you can read my website which is jobs.lekhaporabd.com. Many job circulars are available here. Our goal is to provide accurate information. The municipality Job circular has been given below.
Ministry of Liberation War Affairs Job Circular 2022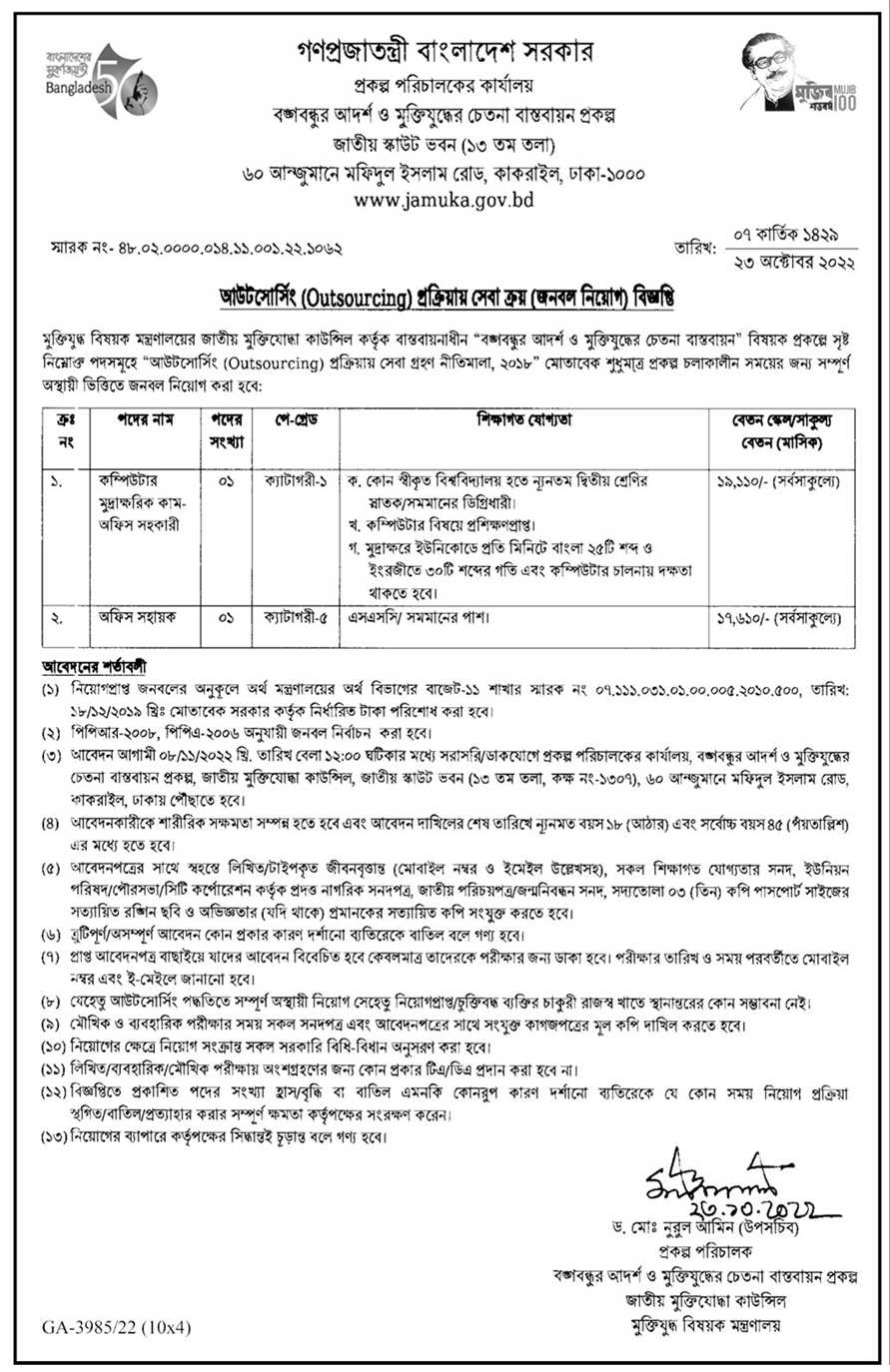 Application Deadline: 08 November 2022