Agrani bank job circular 2023 has been published. Agrani bank is a popular bank in our country. It's a huge job circular and attractive. It's the most popular and valuable job circular at this moment but also in our country. Everyone wants to join this job but job resignation is limited. But it is not less than the number of posts published. The recruitment notice has been published for multiple positions.
Agrani Bank has many branches spread across the country. By joining this job, anyone can prosper in life. Now, everyone want's to make public service. Because wages are higher and life assurance. So, it's the job that does not say much importance. For career building, it's the real job to apply. Education qualification is too much important to apply to the Agrani bank job circular 2023.
To get Agrani bank job circular 2023 related to all information, you can visit my website which is jobs.lekhaporabd.Net. Here is available all jobs news information including again bank job circular 2023. So, we are requesting to all the people, to visit my website to get job-related information including Agrani bank job circular 2023.
About the job openings below many are connected to grain banks. If you want to apply for this job, you should submit your application on 20 November 2023. Agrani bank job circular 2023 was converted to an image file so that all the people easy to read or download the grain bank job circular 2023 properly. That converted image file has been given below.
| | |
| --- | --- |
| Job Circular Title | Agrani Bank Job Circular 2023 |
| Job Category | Bank Job Circular 2023 |
| Number of Vacant posts | 1605 |
| Post Name | Officer Cash, Officer Teller, Officer General, Senior Officer General |
| Job Location | Anywhere in Bangladesh |
| Job Type | Full-Time |
| Educational Requirements | Minimum graduate from recognized institutions |
| Experience | See the Circular below |
| Salary | 16,000-38,640/- & 22,000-53,060/- |
| Application Deadline | 31 January, 09, 13 February 2023 |
| Application Type | Online |
| Application Form | erecruitment.bb.org.bd |
Agrani Bank Limited Job Circular 2023
Agrani Bank Officer Cash/Officer Teller job Circular 2023
Application Deadline: 13 February 2023
Agrani Bank Officer General job Circular 2023
Application Deadline: 09 February 2023
Agrani Bank Senior Officer (General) Job Circular 2023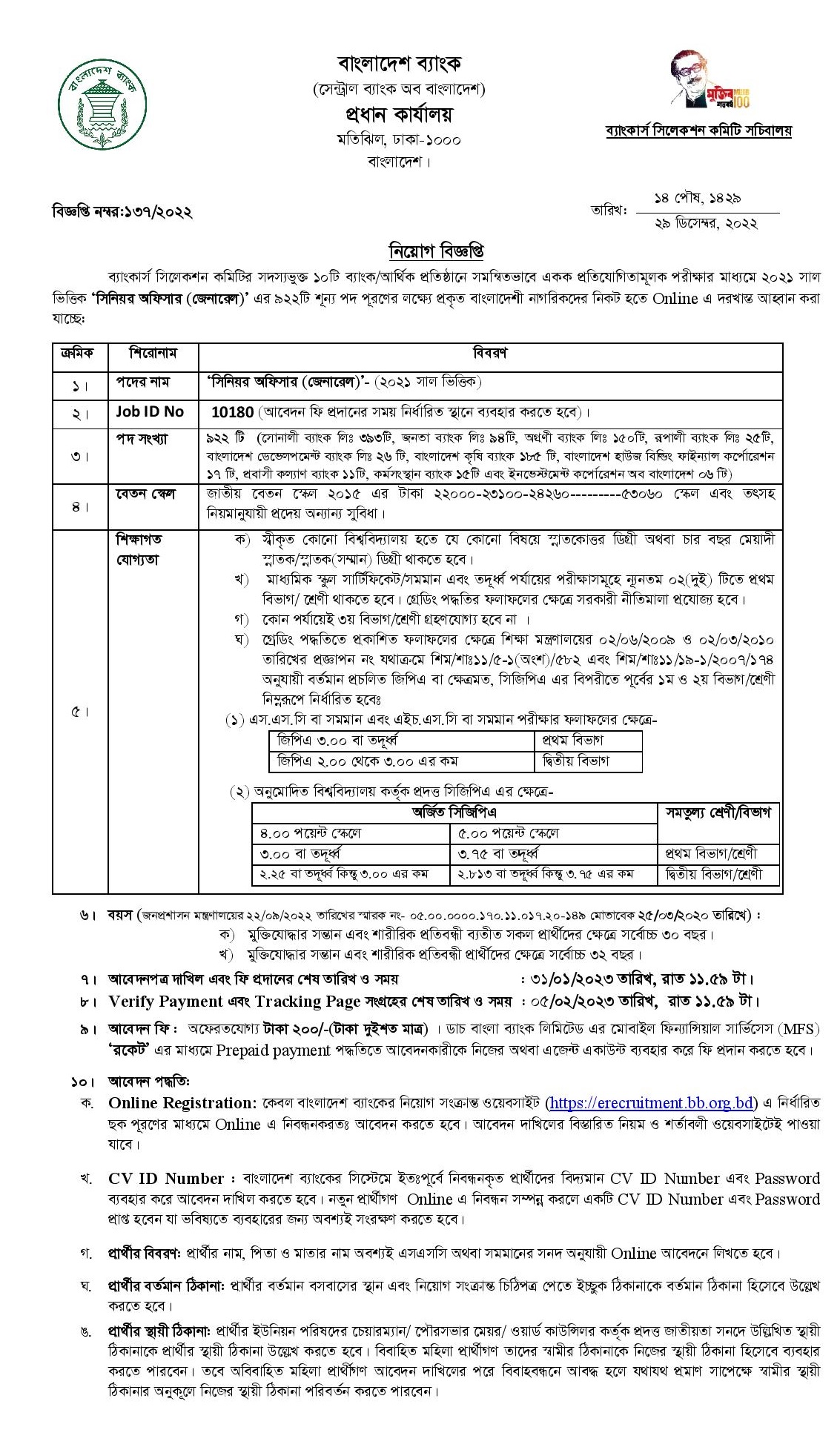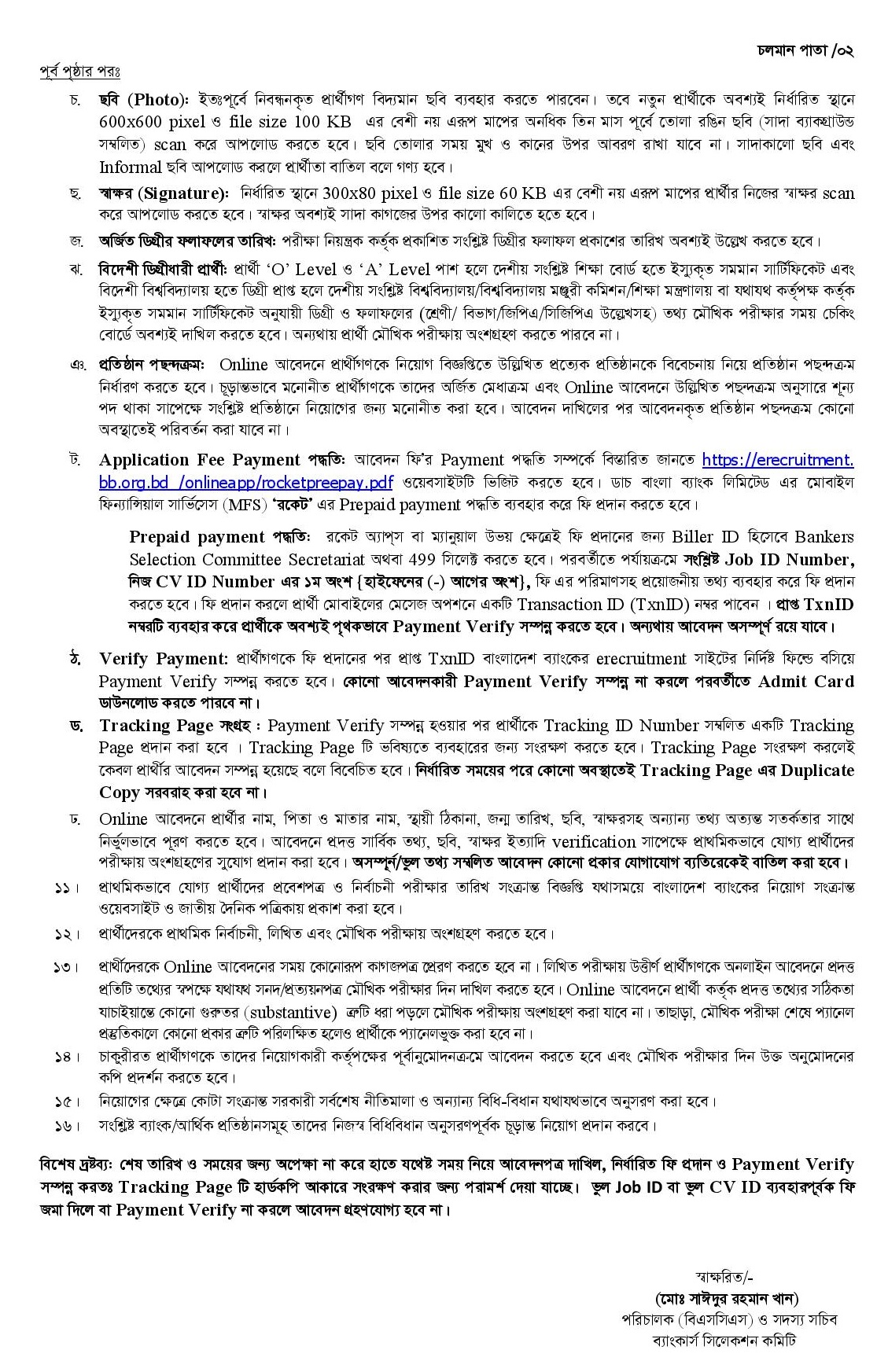 Application Deadline: 31 January 2023
Check Agrani Doer Agent Banking All Recent job Circular Posted On BD jobs here
Click Here To View Job Circular & Apply Online
This post is about:
Agrani bank job circular 2023, Agrani bank Limited job circular January 2023, www.erecruitment.bb.org.bd agrani bank, agrani bank managing director job circular, agrani bank managing director job circular, agrani bank chief executive officer Job circular 2023, Agrani bank MD Job circular, Agrani bank CEO Job circular, agrani bank exam date, agrani bank job apply 2023, [email protected], [email protected], agrani bank career opportunity 2023, agrani bank Job opportunity, agrani bank Job Notice, agrani bank Vacancy Circular, agrani bank limited official website, https://www.agranibank.org