SSC Result 2021 Bangladesh All Education Board Results will be publish on 30 December 2021. SSC means secondary school certificate. It's immensely a vital certificate to all SSC 2021 candidate. It's normally realize that A huge number of ssc want to check their desire result. Almost, 22,27,113 students participated the SSC examination in this year. Last year 20,47,779 more students participated the SSC exam last year. SSC/Dhakil and others examinations 2021 under the Vocational Board. SSC Result 2021 Bangladesh All Education Board Results is too important to all the Secondary School Certificate candidate.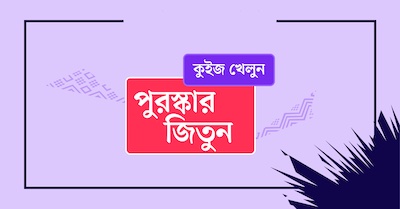 SSC Result 2021 of all boards will be published on 30 December, 2021 on Bangladesh education board's official www.educationboardresults.gov.bd. SSC exam result 2021 Bangladesh will be also published on all education board's individual website. SSC Result 2021 will be also available on our website en.Lekhaporabd.net & Lekhaporabd.net. This Year SSC exam was started on 14th November 2021 and ended on 23rd November 2021. This year total 22 Lakh 27 Thousand 113 students participated in this exam. Among of them 18 lakh 998 students from General boards, 3 lakh 1 thousand 887 students from Madrasah board Dakhil Exam and 1 Lakh 24 thousand 227 students from Technical board. SSC result 2021 will be published below:
SSC Result 2021 published date/ kobe dibe? :
BD Education board results is more important to all secondary school certificate examine. The date of 30.12.2021 is a special day of all candidate of SSC 2021 because that day collectively Dhaka Board, Barisal Board, Sylhet Board, Comilla Board, Chittagong Board, Rajshahi Board, Jessore Board, Dinajpur Board, Mymensingh Board, Madrasah Board, Technical Board will be publish. each SSC 2021 candidate get the results via teletalk and in the website of all board of intermediate and secondary education that is DHA = Dhaka Board, BAR = Barisal Board, SYL = Sylhet Board, COM = Comilla Board, CHI= Chittagong Board, RAJ = Rajshahi Board, JES = Jessore   Board, DIN = Dinajpur Board, MYM = Mymensingh Board, MAD = Madrasah Board.
If you are a candidate of SSC Examination 2021 or ssc examine 2021, you can get your SSC/Dakhil/Vocational result 2021 by sending SMS via mobile. Everyone,want to know that how to check SSC Result by teletalk sim or mobile??? In this case, firstly you should go to message option of mobile phone then type SSC/Dakhil – First 3 Letter of your education board – Roll No – 2021 and send to 16222. Like SSC JES ****** 2021 send to 16222. In case, your desired result get delay to internet problem or others, that moment you can get easily the ultimate SSC 2021 results by mobile.
Otherwise,you can get SSC/Dakhil/Vocational result 2021 easily by visit one of the most popular website that is jobs.lekhaporabd.net. After the mid- noon on 30 December 2021 SSC result 2021 will be publish randomly www.educationboardresults.gov.bd. Then you will see the frame that has been containing Examination, Year, Board, Roll, Registration No & Captcha code need to fill up to get the SSC/Dakhil/Vocational result 2021.
SSC Result 2021 Bangladesh All Education Board Results
Instruction:
Select examination name, Exam year, board name, Result Type (Individual) from below
Enter your SSC roll no Number
Fill up the Security Key
Press on the Get Result button and Get Your SSC Result in details
[Registration Number is not mandatory to check result from this website]
Download SSC Result 2021
Result will be publish on 30 December 2021. Keep in touch to get your desired Result