Probashi Kallyan Bank Job Circular 2023 has been published by the authority. Probashi Kallyan Bank is one of the most popular banks in Bangladesh. Recently, Probashi Kallyan Bank published an attractive job circular. To get Probashi Kallyan Bank Job Circular 2023 related information, you can visit my website that is jobs.lekhaporabd.net. Maximum, people want to build their careers in the banking sector, in this case, Probashi Kallyan Bank created a great opportunity for unemployed people. We can say that anyone can take this opportunity.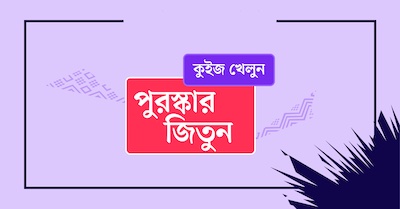 The state-run Probashi Kallyan Bank (PKB) was established by the Government of Bangladesh in 2010 to provide collateral free loan to workers going abroad for employment, provide loan to returnees to help them out employment within the country, facilitate sending remittance and encourage the wage-earners to invest in the country. If you think that, you are perfect to apply for the PKB job Circular 2023. So, try to prepare to send your application.
The money is sanctioned to the migrants after securing employment contract, visa and passport. Maximum processing time for a loan is 3 days. Usually PKB provides loans to jobseekers intended to migrate in any country, there is no restriction on it. The maturity period of the loan provided by PKB depends on the employment contract. If one migrant goes abroad for 2 years, then the first 2 months are considered a grace period. The migrant has to repay the loan at an interest rate of 9% within the next 22 months. The amount of loan for migrants is maximum 2 Lacs.
| | |
| --- | --- |
| Job Circular Title | Probashi Kallyan Bank Job Circular 2023 |
| Job Category | Bank Job Circular 2023 |
| Number of Vacant posts | 40 |
| Post Name | Office Assistant |
| Job Location | Anywhere in Bangladesh |
| Job Type | Full-Time |
| Educational Requirements | Minimum graduate from recognized institutions |
| Experience | See the Circular below |
| Salary | 8,250-20,010/- |
| Application Deadline | 13 December 2023 |
| Application Type | Online |
| Application Form | erecruitment.bb.org.bd |
Probashi Kallyan Bank Job Circular 2023
Probashi Kallyan Office Assistant job Circular 2023
Application Deadline: 13 December 2023
Probashi Kallyan Officer Cash/Officer Teller job Circular 2023
Probashi Kallyan Officer General job Circular 2023
Probashi Kallyan Senior Officer (General) Job Circular 2023
Visit PKB Official Website: www.pkb.gov.bd
Check Also: