National Security Intelligence NSI Job Circular 2023 under Prime Minister's Office has been published recently in various popular National newspapers in Bangladesh & also on teletalk's web portal nsi.teletalk.com.bd . NSI Job  Circular 2023, nsi application from, nsi application online, nsi.teletalk.com.bd apply, nsi.teletalk.com.bd/apply.php , nsi.teletalk.com.bd job circular 2023, nsi application Procedure has been also published on our website Lekhapora BD Jobs. National Security Intelligence NSI Job Circular 2023 has been published for the following posts: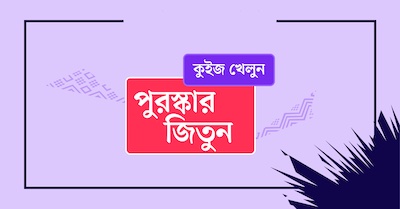 National Security Intelligence NSI Job Circular 2023 – Online Apply – nsi.teletalk.com.bd
২৮৯ পদে জাতীয় নিরাপত্তা গোয়েন্দা সংস্থা (NSI/CNP)-তে নিয়োগ  বিজ্ঞপ্তি প্রকাশ ২০২৩
Source: Daily Ittefaq, 14 April 2023
Application Deadline: 15 May 2023
Apply Online: cnp.teletalk.com.bd
nsi job circular 2023 pdf download
nsi application instruction 2023 pdf download
How to Apply National Security Intelligence NSI : The Directorate General of National Security Intelligence commonly known as the NSI. The agency stands under the direct authority of the Prime Minister of Bangladesh. NSI is the principal civilian intelligence agency of the People's Republic of Bangladesh. The NSI's headquarters is in 1 Segunbagicha, Dhaka, Bangladesh. The NSI is the leading body of the Government of Bangladesh in the field of internal security, counter terrorism, counter intelligence and foreign intelligence. NSI is the largest among the intelligence agencies in Bangladesh, the others being the Directorate General of Forces Intelligence (DGFI), SB, CID, PBI and intelligence directorates of armed and paramilitary forces.
Interested Candidate Can be Apply online through teletalk Bangladesh Limited Website which is nsi.teletalk.com.bd. Application period will be ongoing from 27th July 12PM to 26th August 06 PM. Before Apply please read the application instruction carefully.
After Successfully Application process you have to download Applicant's Copy .pdf File. You can also print the Copy for future. In the Application Copy you will be found an User ID. You have to Pay your Application Fee using that User ID through Tetetalk Prepaid SIM.
Application Fee payment Pricidure has been given bellow:
1st SMS: NSI<space>User ID
send the sms to 16222
In Reply SMS you will get an 8 Digit Numbers PIN Number. If you are agree then Write the 2nd SMS bellow:
NSI <space> Yes <space> PIN
send the sms to 16222