The Ministry of land job circular 2022 has been published by the authority. It is also called as vumi montronaloy job circular 2022. To get the Ministry of land job circular 2022 related to all information, you can visit our website which is jobs.lekhaporabd.net. It's a huge opportunity for unemployed people. The Ministry of land is one the most valuable parts of the Bangladesh government. To get job chances in the Ministry of land, anyone can take this opportunity. Otherwise, you can find the ministry of land-related information at www.minland.gov.bd
The Ministry of land is given to people exciting career opportunities by this ministry. The Ministry of Land is the government ministry of Bangladesh responsible for formulating and implementing national policy on lands and other subjects which come under its purview. If you want to build your career, you can apply for this job. If you want to apply for this job, you should submit your application on 31 October 2022. Ministry of land & land Records survey department's original job circular was converted to an image file that has been given below.
| | |
| --- | --- |
| Job Circular Title | Ministry Of Land Job Circular 2022 |
| Job Category | Govt. Jobs |
| Educational Qualification | SSC,HSC,Honors |
| Experience | See the Circular |
| Salary | 11,16,20 Grade |
| Age Limit | 18-30, on 25/03/20 |
| Online Application Form | latc.teletalk.com.bd |
| Application Deadline | 31 October 2022 |
Ministry Of Land Job Circular 2022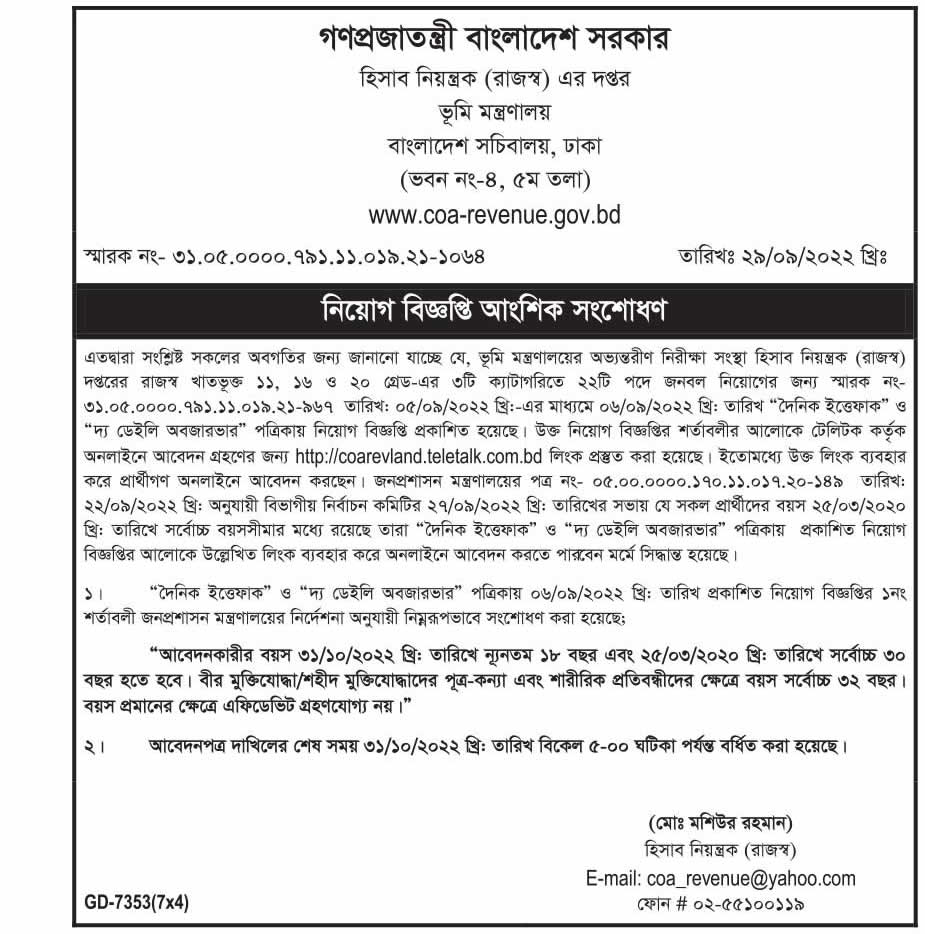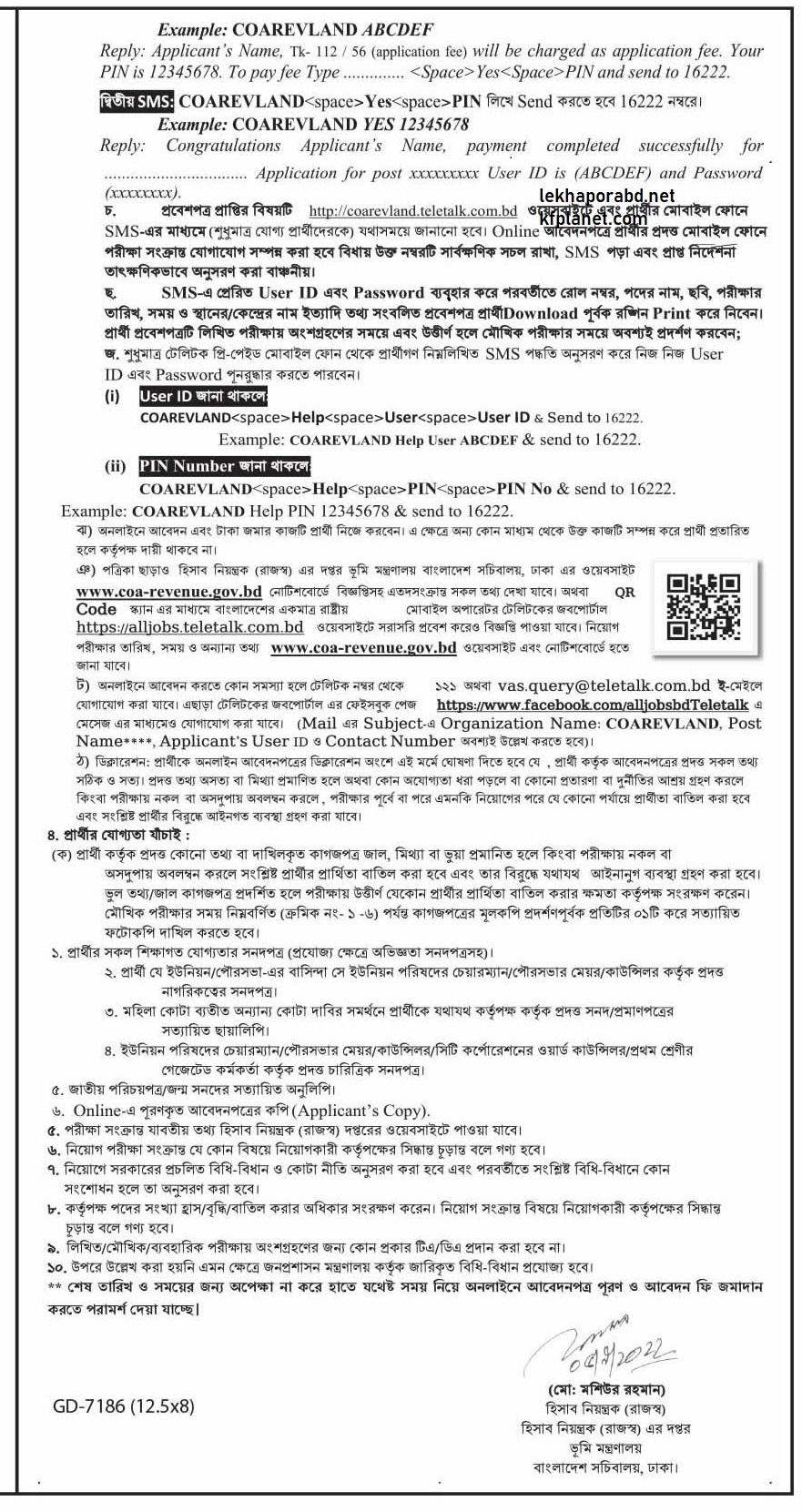 Source: Observerbd, 06 September 2022
Application Deadline: 31 October 2022
Apply Here: latc.teletalk.com.bd
Land Administration Training Centre LATC Job Circular 2022
Bangladesh is a major agricultural country. Agriculture is one of the major sources of national income in this country and is the livelihood of about two-thirds of the people. Therefore, the importance of land and water resources in this country is immense. Land is the basic natural resource which is the main source of food, industrial products, consumer goods, health care materials etc. But due to population growth, unplanned use of land, our vital resources are dwindling day by day. With economic progress, the trend of urbanization is increasing, the scope of industrialization is gradually increasing, the amount of land per capita is shrinking as a result of continuous expansion of roads, hospitals, and educational institutions. The use of these important resources depends largely on proper planning. Therefore, it is necessary to ensure proper use of these natural resources and optimal use of limited land through proper planning and policy. In this regard, land use policy has already been formulated by the Ministry of Land.