Thank you for your interest in employment with the Meridian Foods Ltd. Job Circular in Bangladesh. We sure that you will find the better information provided below. Meridian Foods Ltd. has circulated job circular in recent times.This is your chance to share your story and connect with private job field in our country. As a hoping for a job, you'll represent your skill and qualification. Please note that resumes/cv send only not direct interview or other communication.To get Meridian Foods Ltd. Job Circular related all information,you can visit my website that is jobs.lekhaporabd.com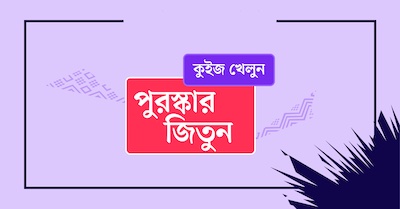 Meridian Foods Ltd. was established on February in 1998 with a vision to create an industry of food where there's no consideration with quality at a beautiful site at BSCIC Industrial Estate, Plot No: A 58, 59 Kalurghat, Chittagong, Bangladesh. It came with the best food in Bangladesh. Immediately after the introduction of the brand MERIDIAN it became very popular among its consumer because of the high quality and intensive distribution in every nook and corner of the country. Most of our raw materials come from various foreign countries. The quality is very strictly controlled. At every step non standard products are discarded. That's why Meridian it just not a name today rather it's a Brand of Brand today.
Since its inception, it has swiftly captured the market presence and has grown enormously to the level that now it has prepared itself to enter into the global market. It has a wide range of products ready to be exported & preparing other products to launch in a short time.If you want to apply for this job,you should submit your application within required time. Meridian Foods Ltd. job circular 2018 has been given below.
Meridian Foods Ltd. Job Circular 2018
Source: Prothom Alo, 24 November 2018
Application Deadline: 21 December 2018 
Visit Official Website: meridiangroupbd.com
Meridian Foods Ltd. deals with all products of Meridian that is either produced or processed and packed under the name Meridian in Bangladesh. We are proud to be the first and only company in Bangladesh to market real quality (Chicken, Shrimp & Vegetable) chips ensuring best of its quality with real presence of raw materials (without any flavor) in the finished products. As a new and quality product, market response makes Meridian as a successful brand, which led the company to introduce other potential products in the local market of Bangladesh such as Meridian sticks, Meridian Noodles, Meridian Potato crackers etc. Henceforth, it has a trading business of many products.
This Post About: Meridian Foods Ltd Jobs,Meridian Foods Ltd Job Circular,Meridian Foods Ltd Job 2018,Meridian Foods Ltd company jobs