Thank you for your interest in employment with the Banglalion Communications Ltd. Job Circular in Bangladesh. We sure that you will find the better information provided below.Banglalion Communications Ltd. has circulated job circular in recent times. This is your chance to share your story and connect with job field in our country. As a hoping for a job, you'll represent your skill and qualification. Please note that resumes/cv send only not direct interview or other communication.To get Banglalion Communications Ltd. Job Circular related all information,you can visit my website that is jobs.lekhaporabd.com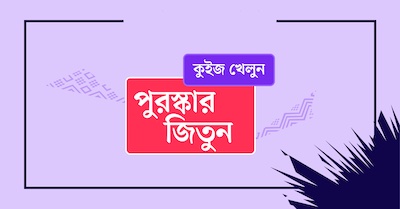 Banglalion Communications Ltd (Banglalion) is leading provider of 4G Wireless Broadband in Bangladesh, bringing the community closer through continuous product innovation and supreme service excellence. Banglalion obtained nationwide license from BTRC to provide Broadband Wireless Access services and along with the WiMAX services, Banglalion has recently started rolling out the 4G LTE services for the customers. Banglalion license covers Data, Voice and Video to maintain market share through cutting edge, sophisticated technology and value added services. Banglalion covers 7 divisional headquarters and 38 major districts of Bangladesh and is expanding rapidly, making every next moment better for customers.
Banglalion Communications Ltd. job circular 2018 has been converted to an image file,so that everyone can read easily and download this office of the Banglalion Communications Ltd.. If you want to apply for this job,you should submit your application within 25 May 2018. Banglalion Communications Ltd. job circular 2018 has been given below.
Banglalion Communications Ltd. Job Circular 2018
Check Banglalion Communications Ltd Recent All Recent job Circular Posted On BD jobs here
Click Here To View Job Circular & Apply Online
Banglalion strives to ensure high speed wireless mobile connectivity for the customers. It has recently launched the World's latest and fastest mobile broadband internet technology – 4G LTE (Long Term Evolution) providing the customers with the lightning speed of upto 100 Mbps, on top of the 4G WiMAX (Wireless Interoperability for Microwave Access) technology allowing customers to get as fast as 4 Mbps speed.
Banglalion provides unbroken countrywide connectivity and incomparable customer service dedicated to improving the access of information. Understanding the customer's communication needs Banglalion offers exclusive tariff plans from individuals to entrepreneurs to commercial and corporations.