Thank you for your interest in employment with the Bangladesh National Museum Job Circular in Bangladesh. We are sure that you will find the better information provided below. Bangladesh National Museum has circulated job circulars in recent times. This is your chance to share your story and connect with govt job field in our country. As a hoping for a job, you'll represent your skill and qualification. Please note that resumes/cv send only not direct interviews or other communication.
The Bangladesh National Museum is the national museum of Bangladesh. The museum is well organized and displays have been housed chronologically in several departments like the department of ethnography and decorative art, the department of history and classical art, the department of natural history, and the department of contemporary and world civilization. The museum also has a rich conservation laboratory. Nalini Kanta Bhattasali served as the first curator of the museum from 1914–to 1947
You need to know before preparing for this job:
⦁ If you'd love to combine your work with your passion.
⦁ If you want to use your skills.
⦁ And if you'd love to work together with coworkers or a team.
Number of vacancies: 105
Grade: 8,250-20,010/- 9,300-22,490/- 22,000-53,060/-
Closing Date: 13 July 2022
Bangladesh National Museum Job Circular 2022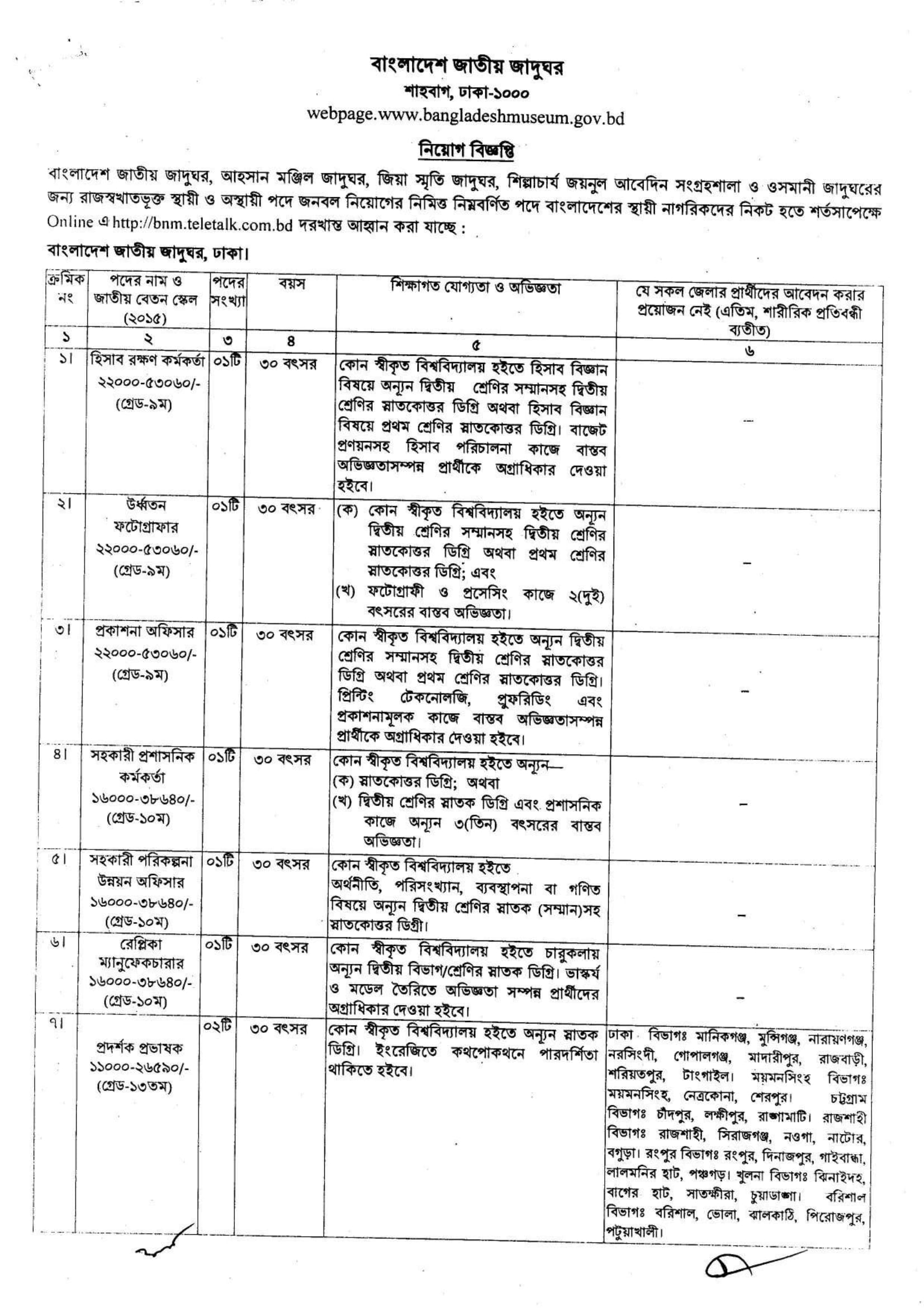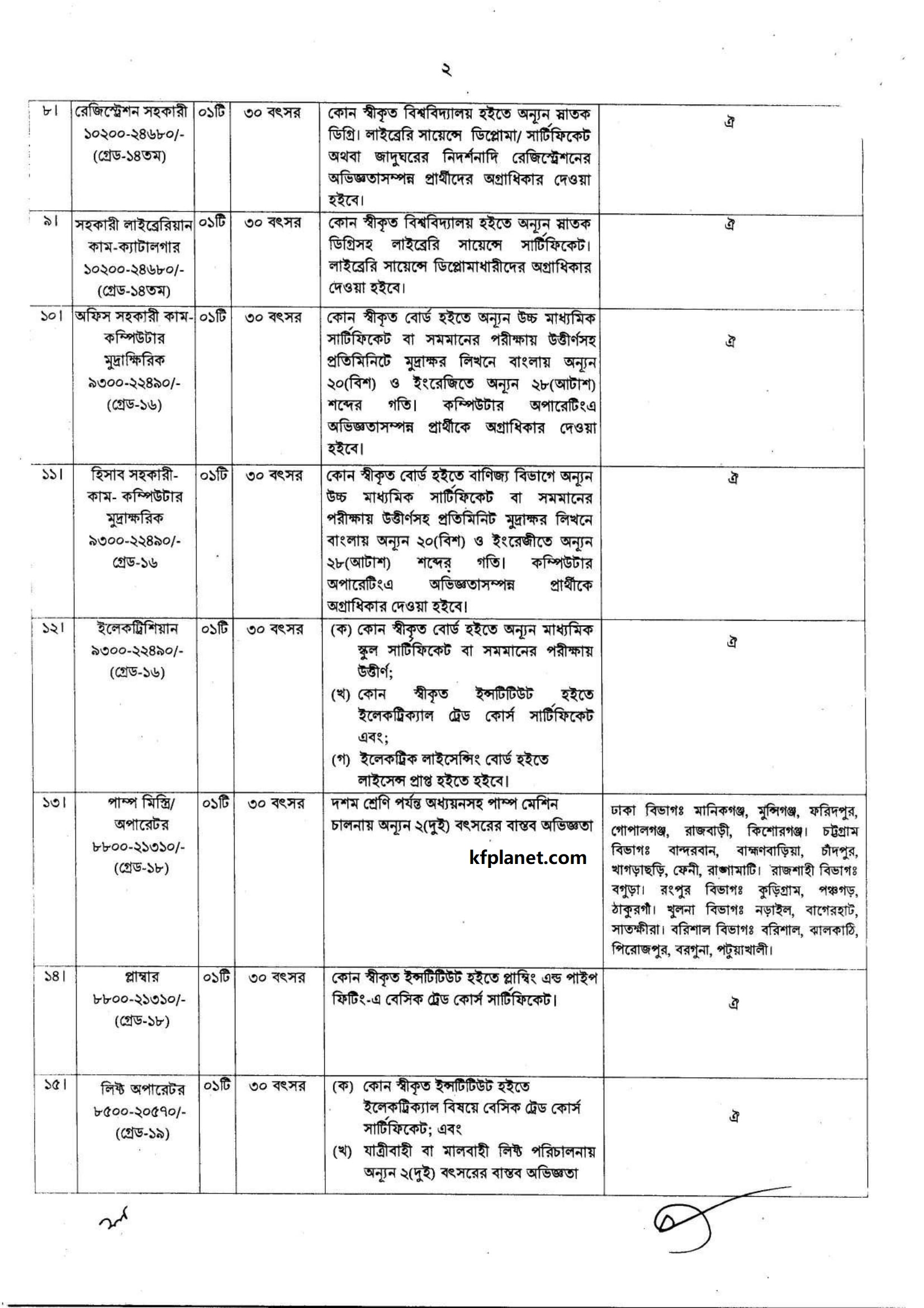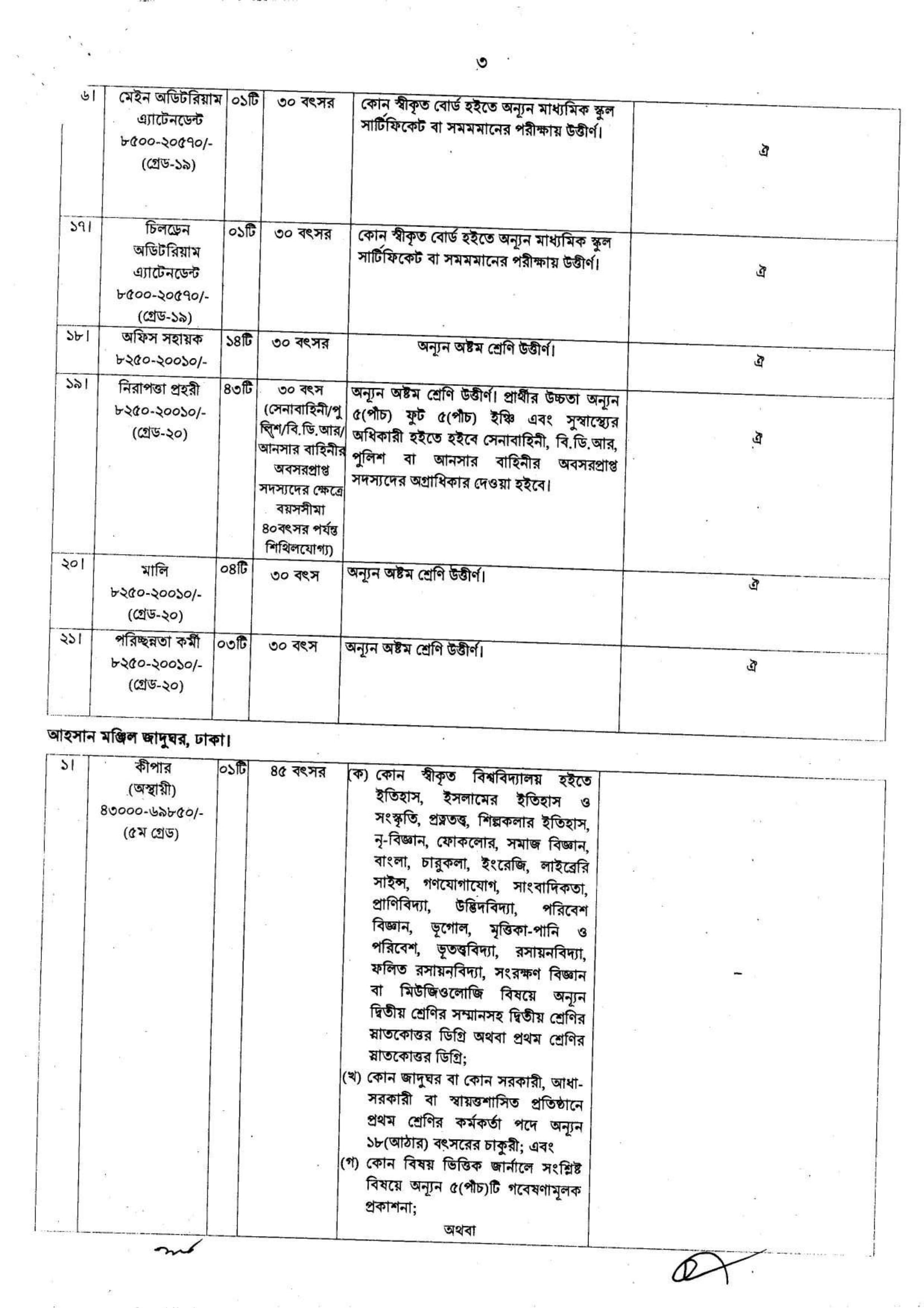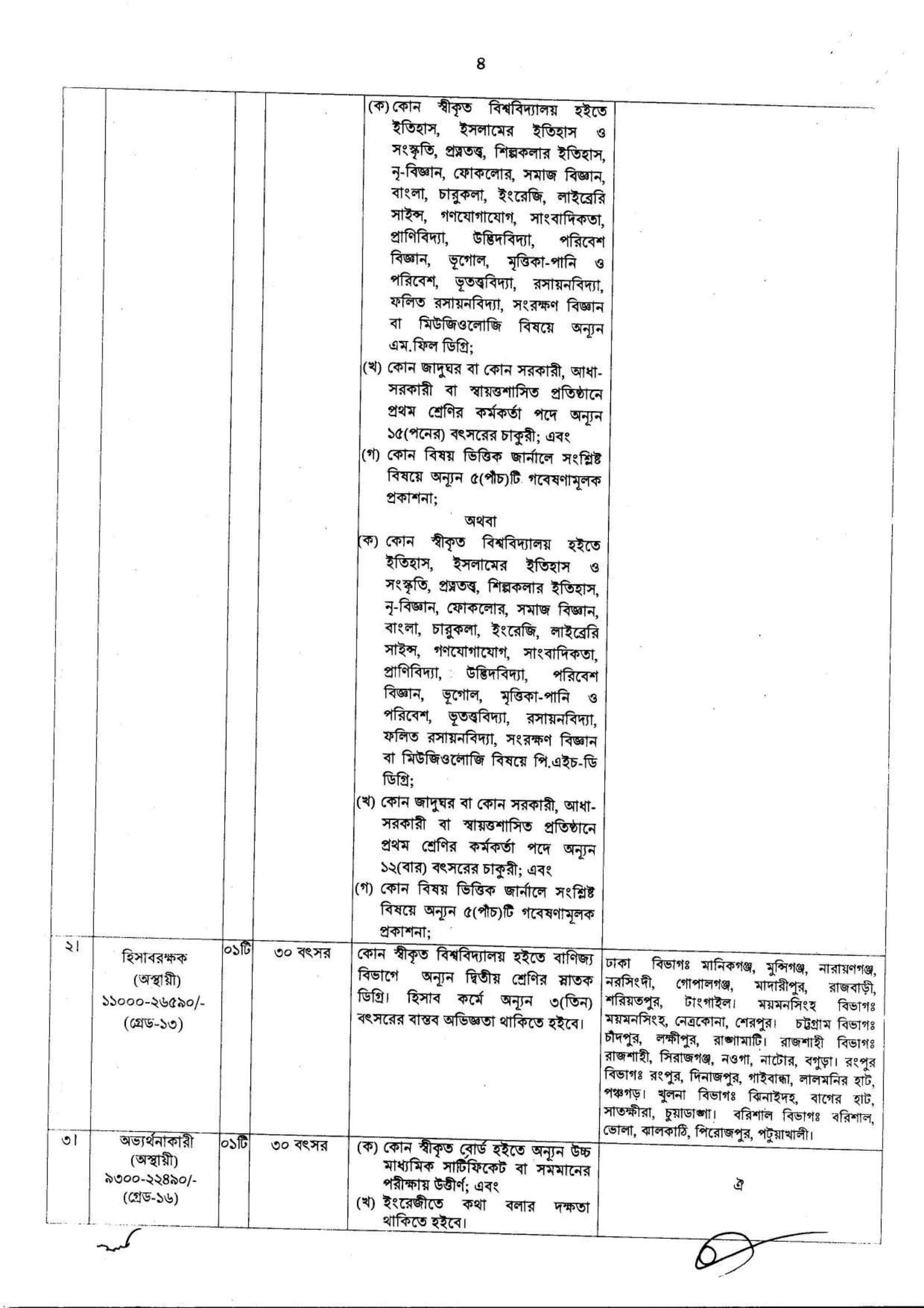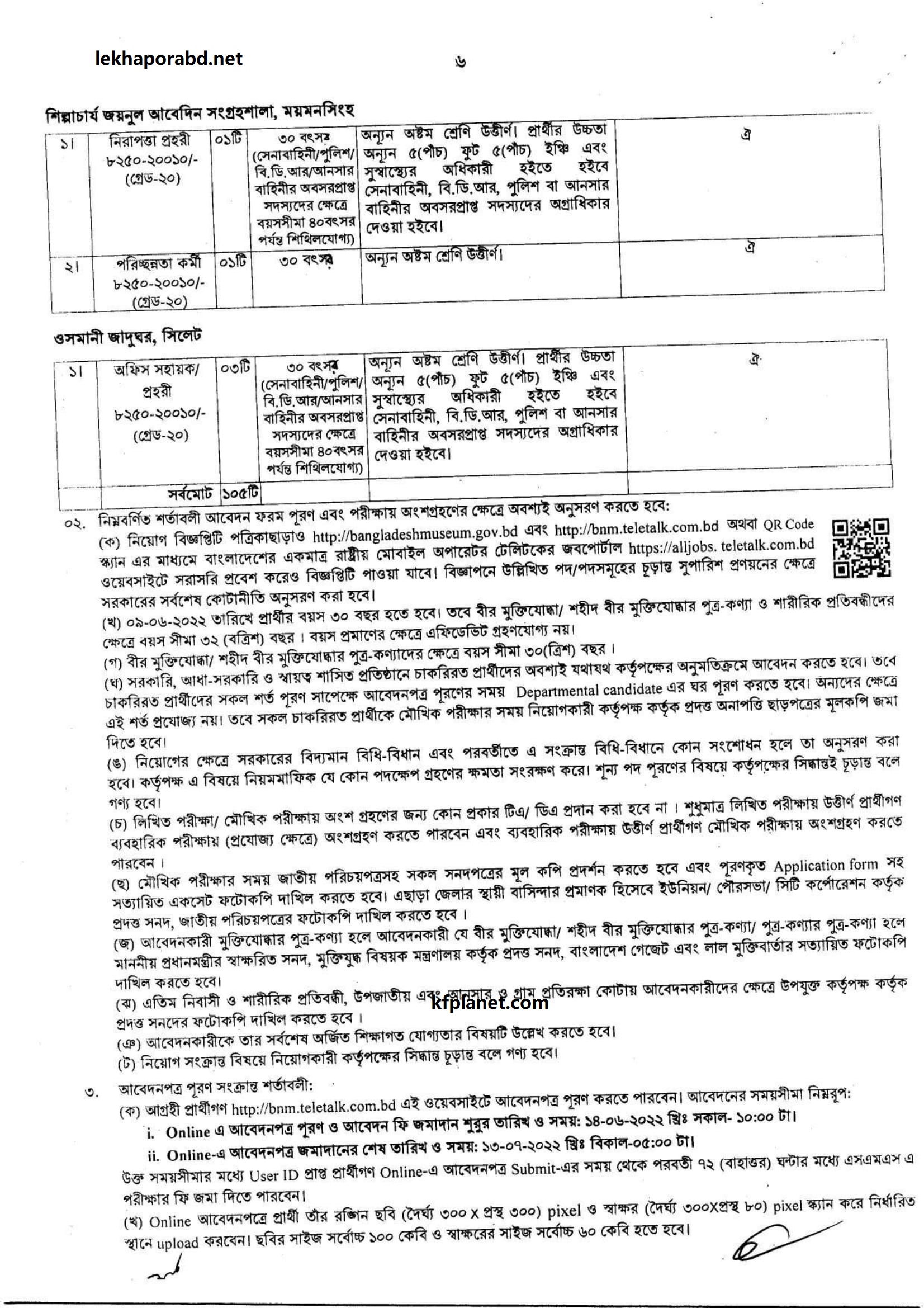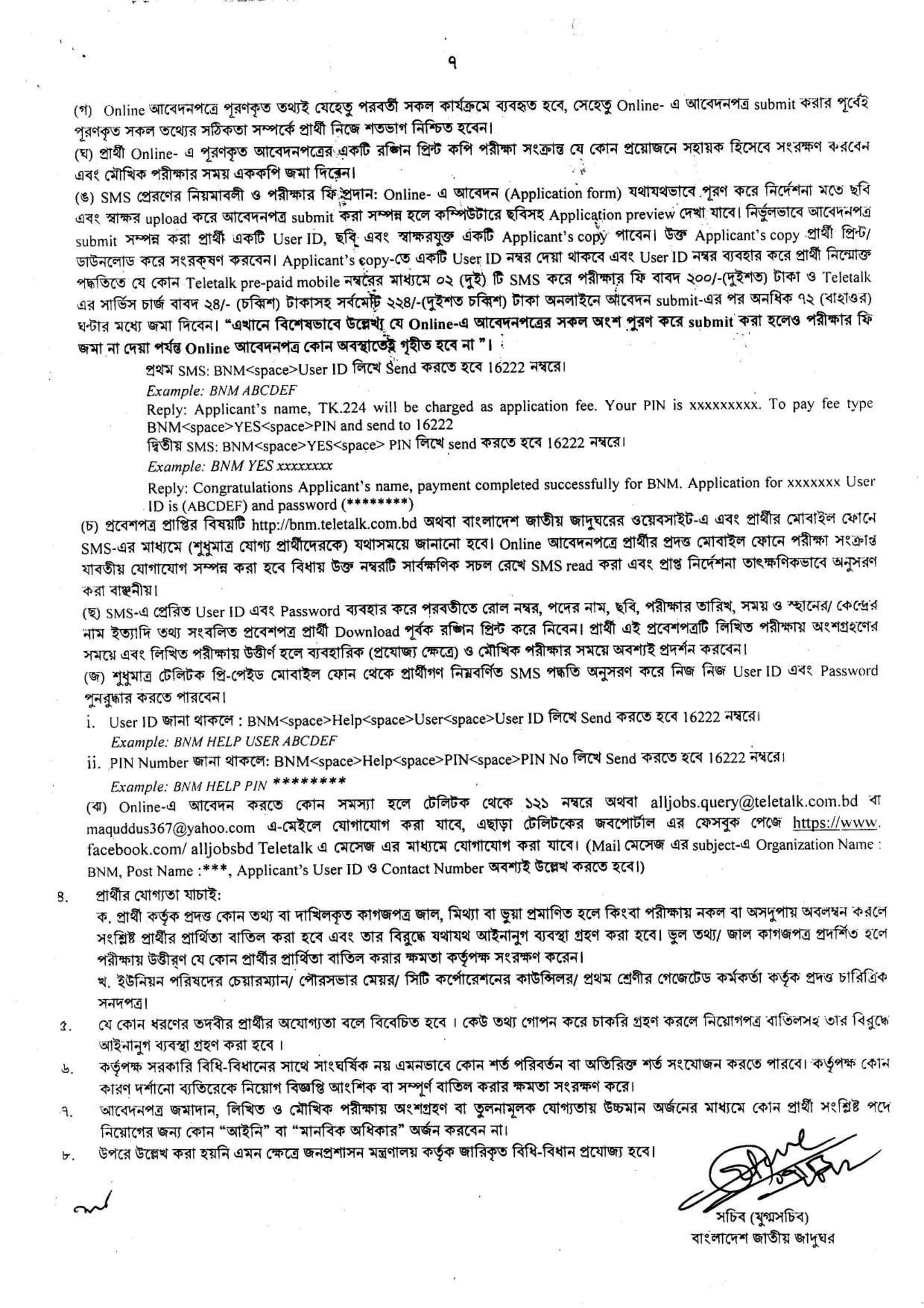 Source: Daily Ittefaq, 09 June 2022
Application Deadline: 13 July 2022
Visit Official Website: www.bangladeshmuseum.gov.bd
Apply Online: bnm.teletalk.com.bd
Bangladesh National Museum was originally established on 20 March 1913, albeit under another name (the Dhaka Museum), and formally inaugurated on 7 August 1913 by Thomas Gibson-Carmichael, 1st Baron Carmichael, the governor of Bengal. In July 1915 it was handed over to the Naib-Nazim of Dhaka. Bangladesh National Museum was formed through the incorporation of Dhaka museum and it was made the national museum of Bangladesh on 17 November 1983. It is located at Shahbag, Dhaka
This Post About: Bangladesh National Museum Job Circular 2022,Bangladesh National Museum Job Circular,National Museum Job Circular 2022